Sandbag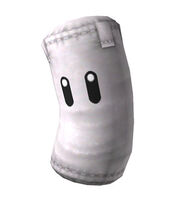 vs

Bowser Jnr
"Last Chance Match" Toads Castle Championship Match: Sandbag vs Bowser Jnr
Announcer: Welcome to our third match between Sandbag & Bowser Jnr for the TC Championship, this time the rules are the same as the 2nd match, only this time, I had allowed the SSB weapons ONLY to be allowed to use such as the Home Run Bat, Hammer & a Beam Sword.
The Final Destination prepares to put a large cage over the ring.
Announcer: LET'S GET READY TO RUMBLEEEEEEEEEEEEEEEEEEEEEEEEEEEEEE!!!!!!
*Bowser Jnr's Theme Plays*
Bowser Jnr walks in with complete enragement really hoping to win this time in this Last Chance Match.
*Sandbag's Theme Plays*
Sandbag walks in as he had a couple of new patches that filled up his holes from under from the spikes of Bowser Jnr 2 weeks ago.
As they both made it to the ring they await for the bell again.
*DING DING DING*
Bowser Jnr screams as he tackles Sandbag and begins punching several times doing no affect to Sandbag as he wiggles Bowser Jnr off and goes to jump on him, but Bowser Jnr rolls and goes to scratch him with his giant nails he had been preparing for in the final match.
Sandbag frontflips and ground pounds on Bowser Jnr's whole body.
Bowser Jnr just enragers even more as he couldn't get off.
The reff comes and tells him to get off as he rolls away and waits for Bowser to stand up.
Bowser Jnr throws a green shell and finally with a move that works, smacks Sandbag and smashes the fence from the cage and slides down.
Bowser Jnr grabs a Home Run Bat and charges to Sandbag as he leaps and raises the bat, but then Sandbag did something really smart as he jumped and smacked Bowser Jnr into his very nose and fell down the ground losing the Bat. Bowser Jnr jumps up and goes to roam into Sandbag with his new polished and very sharpened horns, Sandbag stands still and tries to stop Bowser Jnr, but because of the horns, they make more holes in Sandbag's front torso and leans him to the cage.
Bowser Jnr then grabs a Hammer and bashes him from the front, falling down and bashing his back as he laid down.
Sandbag then begins to thrash and hit Bowser Jnr's legs and fell and saw that he began going all crazy, he quickly stands and walks back a couple of steps.
Sandbag jumps up and grabs a Beam Sword with his mouth and hops to Bowser Jnr.
as Bowser Jnr runs and grabs the Bat, he turns around and got smashes by Sandbag's beam sword and went flying across the ring and smashed himself on the cage fence and slides down unconcious.
Sandbag lands ontop of Bowser Jnr and waits for the ref guy to count.
Ref: 1...2...3.
*Ding ding ding ding ding ding*
Announcer: SANDBAG IS THE WINNER AND THE REIGNING CHAMPION OF TOADS CASTLE.
The Ref grabs Sandbag's TC Championship Belt and puts it around his waist.
And so Sandbag is still the reigning TC Champion.